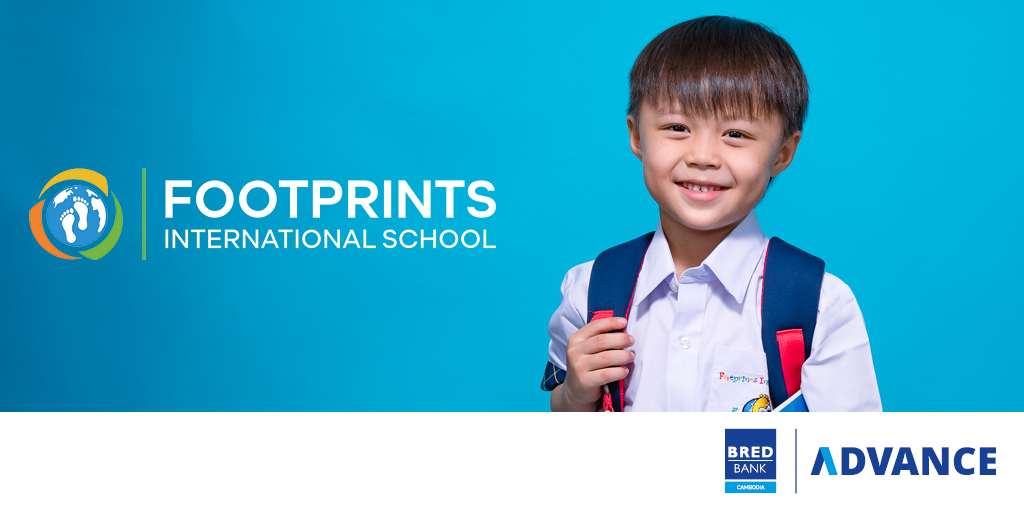 Pay Footprints School fees the easy way with ADVANCE
Footprints International School parents can now pay tuition fees up to three years in advance and enjoy great discounts thanks to BRED Bank Cambodia's partnership with the school.
Choose to pay up front with the bank's School Fee ADVANCE personal loan and you'll also lock in school fee rates at today's prices for up to three years. Applying is quick and easy and you'll enjoy the convenience of paying school fees within your monthly budget!
Offer Period
Offer available until 31 December 2025.