Make your cash work harder
When you're in business, it's important to make all your money work hard all the time. For that, you need the right cash management tools.
BRED Bank Cambodia offers a number of different ways to earn interest on cash balances so that you can maintain the right level of access to cash at any given time.
If you're a Corporate package holder, cash balances above $1,000 attract a rate of 0.25% (0.35% for funds held in Khmer Riel). The linked savings account in both our Classic and Corporate packages also pay interest on funds over $1,000 – 0.5% for Classic, 0.75% for Corporate. Again, rates are higher if you save in Khmer Riel.
Cash management account
Our dedicated cash management account pays tiered rates of interest depending how much you keep in it. Rates range from 1% on funds over $1,000 to 2% on balances over $100,000. With the cash management account, you can access your funds at any time.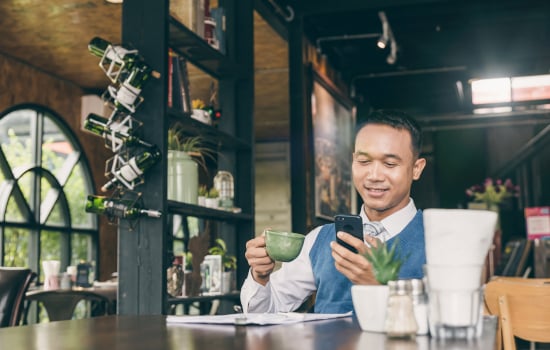 Fixed term deposit
With fixed-term deposits, you can earn even higher rates of interest. So, for example, if you know that you won't need access to funds for a certain period of time, you can put it on deposit with us and earn our best rates. 

Various terms are available from 3 months to 36 months and the longer you commit, the more interest you'll earn. You can also hold this type of account in different currencies and interest can be paid in advance, monthly or at maturity. You should note, however, that there are penalties applied if you withdraw funds before the end of the agreed term.
Find out more about our cash management options? Book an appointment with your Relationship Manager today.
Too busy? We'll call you back.
Why not request a call back? Our team will be happy to discuss your cash management needs and set up a meeting with your Relationship Manager.